Dingo-blog
Sweet Success
In 2012 we shot  a Machinima "Sweetening climate information for sugar cane farmers with Second Life machinima" for the 
Australian Digital Futures Institute and Australian Centre for Sustainable Catchments,  University of Southern Queensland
The Machinima, scripted by Australian Centre for Sustainable Catchments, was used as a discussion support tool for sugarcane farmers in Queensland, Australia. 
 Discussion support systems in agriculture are processes which foster discussion between stakeholders about shared issues of concern and may lead to awareness raising, learning, skill development and improved decision making. 
 Top Dingo built the set, fitted out avatars, posed, shot, edited and rendered the machinima, which was well recieved. The project is being promoted in the Virtual Worlds Best Practice in Education  at tohttp://maps.secondlife.com/secondlife/EduCommons%20Alpha/128/128/24 until 31 July 2013.
 some pics from the machinima: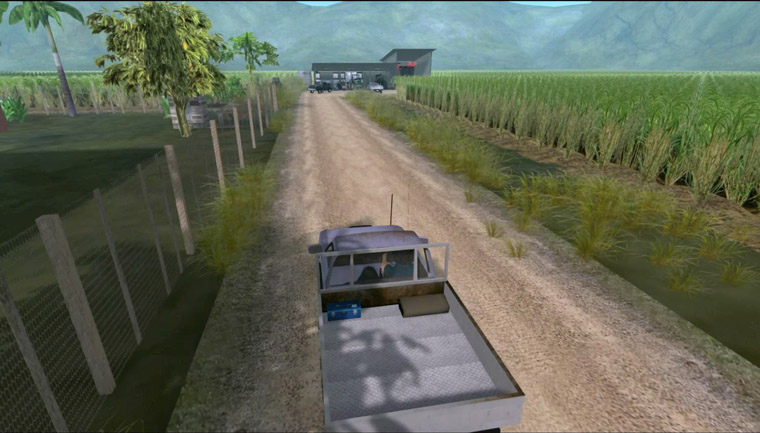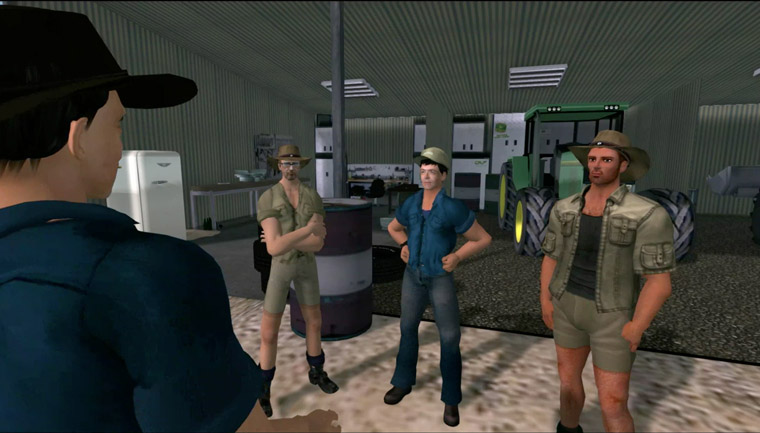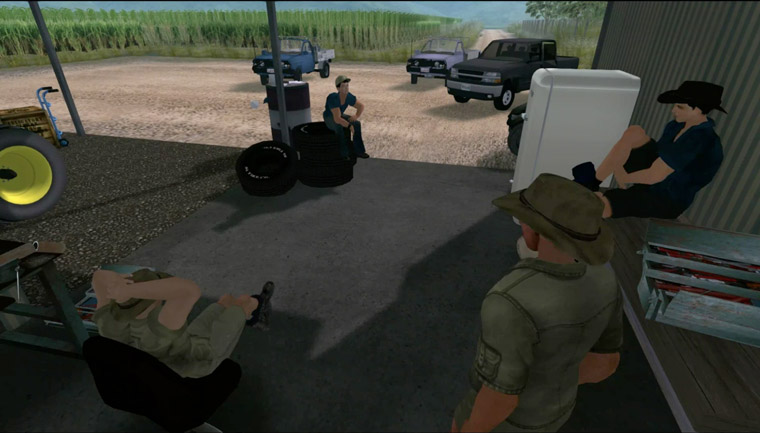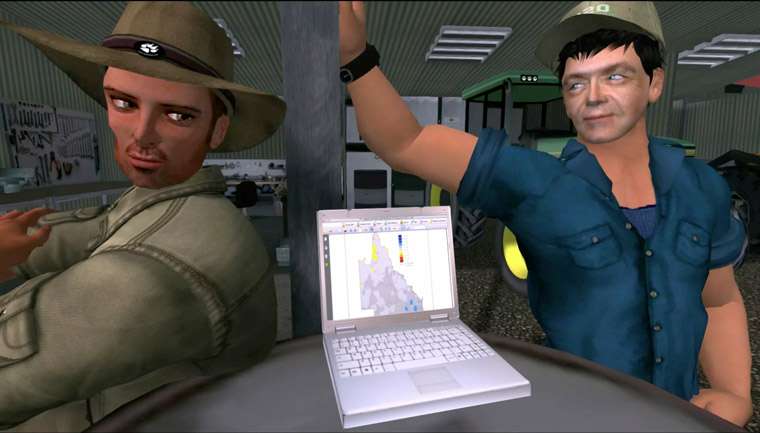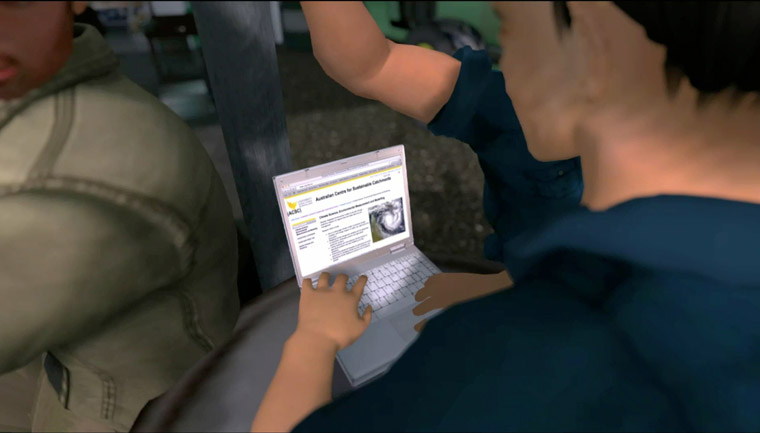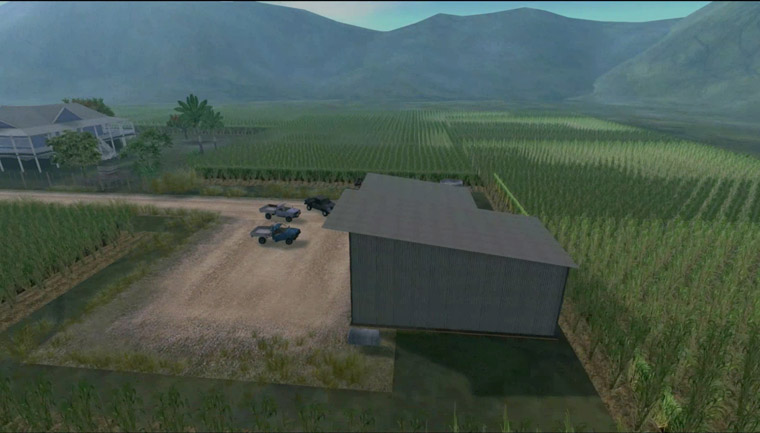 BIG TREE
Hi there.  We are now well underway with a new project for the Murdoch University in Second Life.  The centrepiece of their ME/CFS Centre (http://www.mecfs.org.au/what-is-meorcfs) is now complete and we're about to move on to the next phase of the build where the content starts to come together.  The tree is based on the gum trees that we sell inworld but this one is just over 100m tall and it has several platforms built in to accommodate the library and resource material needed by the centre.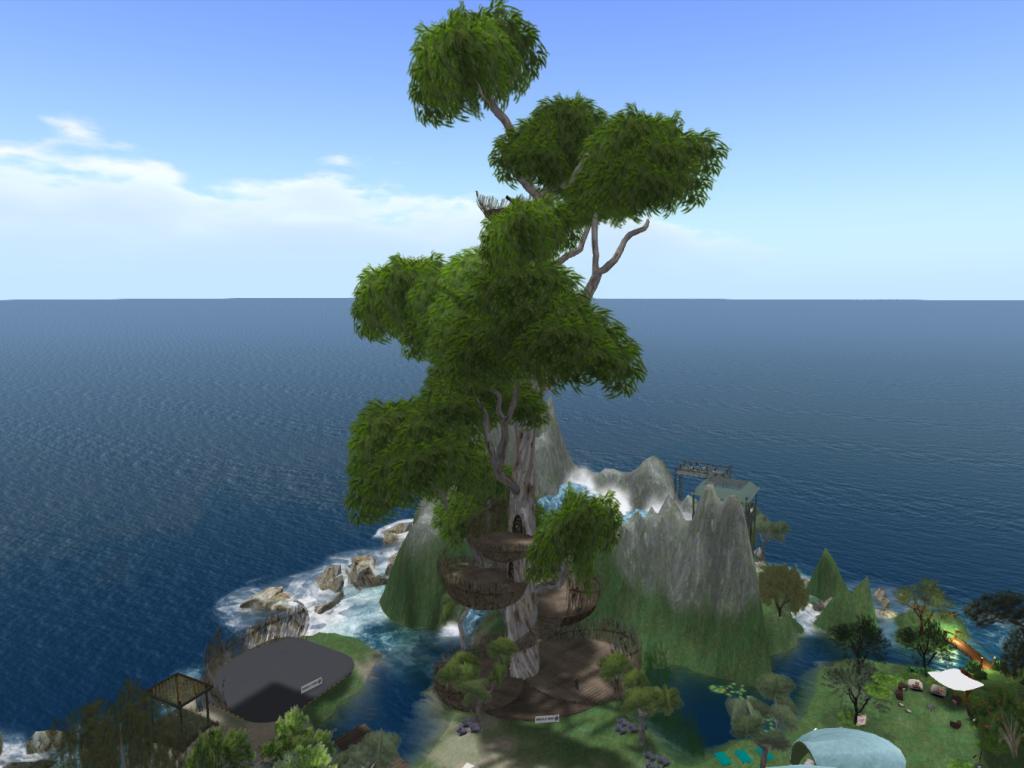 It's a public site; you can check it out for yourself inworld here: http://maps.secondlife.com/secondlife/Murdoch%20University/186/202/22 
Southern Cross University
Top Dingo started working with the Southern Cross University a little over a year ago now to create their first Region in Second Life.  As well as giving some insight into the University and providing an online meeting place, the primary intention of this initial build was to create an entry-point into SL for the staff and students of SCU that was comfortable and familiar.  
As interest grows from within SCU in the educational uses for SL, the need has grown for a second Region to be created.  The primary focus of this second region will be to create scenarios which can be incorporated into classrooms and have a beneficial impact to the way students learn.  The design and content of the region will be guided by a collaborative team headed by Associate Professor Allan Ellis.  
Createworld 09
A couple of weeks ago Top Dingo was invited by the Apple University Consortium (AUC) to run a four hour hands-on workshop on 'An Introduction to Making Machinima' at the Griffith University, South Bank campus, as a part of the Create World 2009 Convention.
The workshop was yesterday and we had a fantastic time guiding a group of people through the essentials of recording some footage from Second Life with Screen Snapz Pro and editing them together with iMovie. We are pleased to say everyone managed to make and export their own machinima, and many said they could not wait to get home and start making some educational or creative machinima of their own. Some even uploaded their work to youtube as the class finished up. Great bunch of people, was nice to share our knowledge with people we know will make good use of it :).
Southern Cross Uni staff launch
This week Southern Cross University unveiled to staff the first stage of their Second Life Campus. Interaction Island was officially opened by  Professor Paul Clark, Vice Chancellor of SOuthern Cross University. After the launch, unveiling of the plaque and fireworks the attending faculty heads, staff and visitors were encouraged to explore the facilities. 
Interaction Island is a collaborative work led by Associate professor Allan Hastings, and the build by the Top Dingo team. 
Currently, Southern Cross operates real life campuses in Coffs Harbour, Lismore, Tweed Heads, Byron Bay and Sydney with a total of around 16,000 students.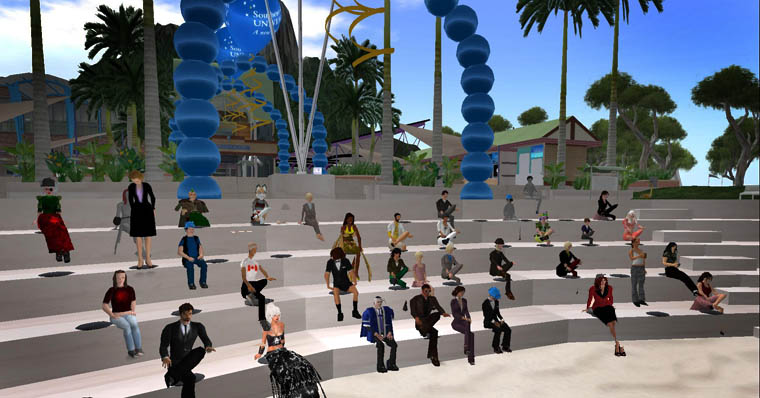 Page 1 of 7