Dingo-blog
BigPond Kiosk in Pondi Beach
On monday this week, we celebrated the opening of the new BigPond Support Centre in Second Life. The Centre, in Pondi Beach, offers in world technical and account support for BigPond customers, as well as providing an access point for new customers to ask about their products and services. Open from 111am to 10pm weekdays, avatars can wander in and talk to a live host, offering an exciting and very accessible avenue for technical support, discussion and roduct comparison. The opening was celbrated with a huge party and giveaways. The kiosk and shops surrounding are Top Dingo Builds, and we have provided support during the startup of this exciting venture. We wish BigPond and the new support team every success.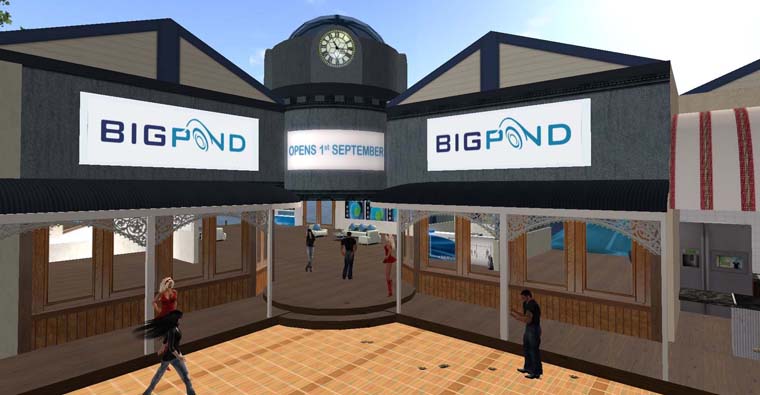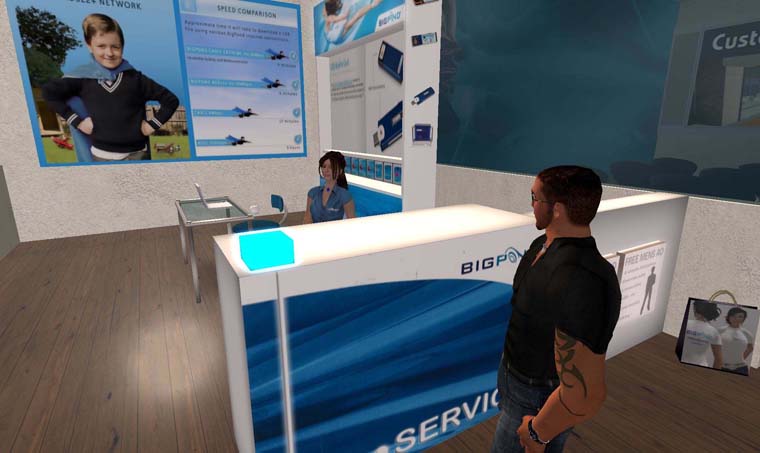 New Shops at pondi
Following the successful fashion show, many of the merchants in the pond have now opened a shop to sell their fabulous wares. check out Fashion Forward Co-operative, Oz Corture, Angelwings, and of course TopDingo's branch outlet at Pondi Beach - and watch for new brands emerging with quality Aussie fashion right here in the Estate!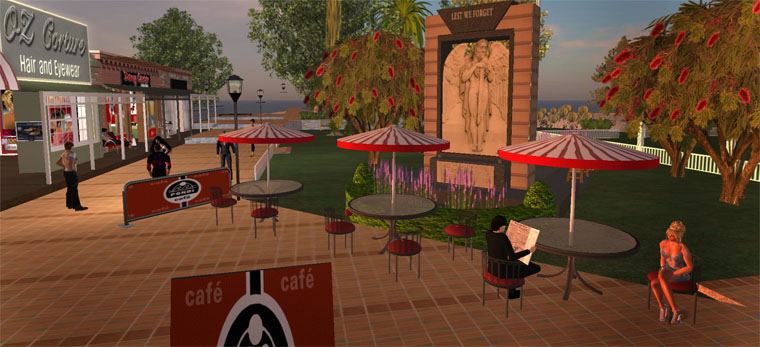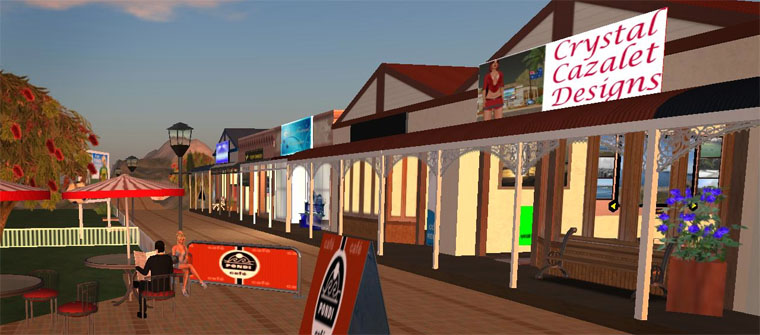 Pants has a double
Yesterday i came into Sl to be confronted with not the usual 1 Pants - but 2. Any guesses who the rogue doppleganger is? The cheeky boys tried to convince me that they were both Pants and he had managed to clone himself...AS IF! There is only one.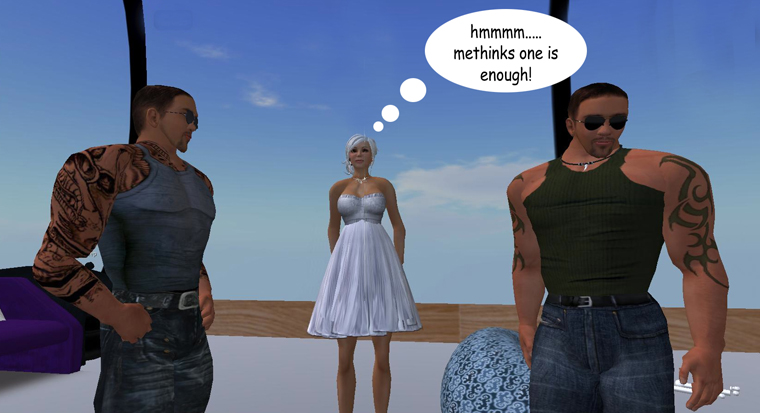 Pants experiments with his look
This past couple of weeks Pants has undergone some sort of identity crisis, and started experiment with different looks. The pics say it all...on the left we have regular Pants, and the others???
Fashion Show
The July Build competition was on the theme "worn", and consisted of clothing and other articles that an avatar might wear. We had a great number of entries, with articles ranging from dresses and jewellery to robot avatars and even a shoulder cannon.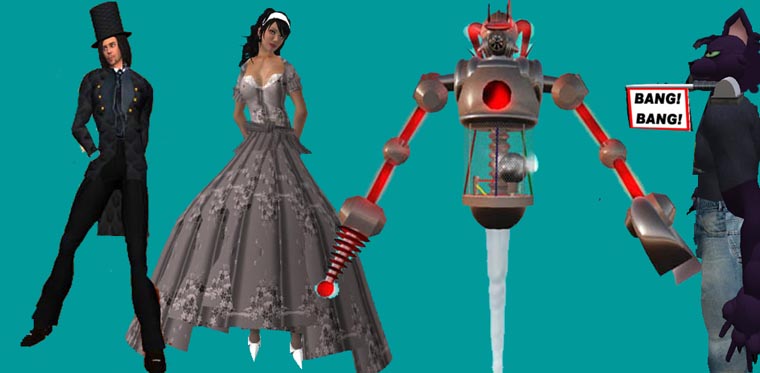 Judging was aided by guest judge Jackson WInter from the band Midwinter.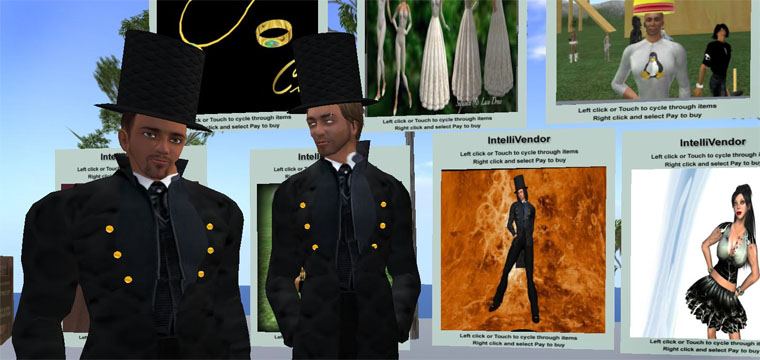 The fashion show was held at pondfield - with music and voiceover - it was a complete hoot.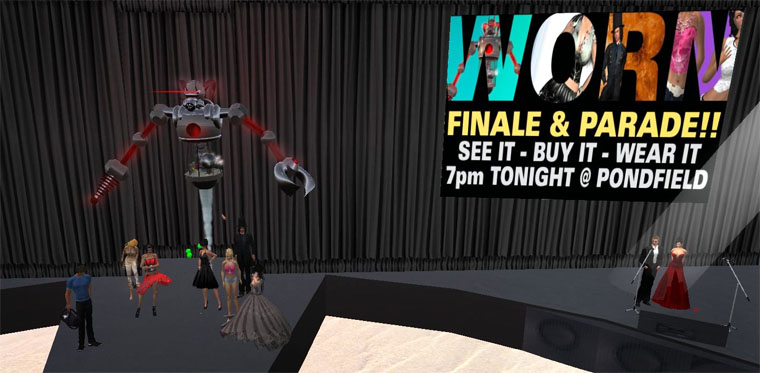 The
many of the articles were set for sale after the event.
Page 4 of 7