Dingo-blog
Party in the Outback
Last weekend Aussie band Spacejunky had a little play in the outback to celebrate their birthdays. We took a few pics to share of the fun on Australia Sim at Uluru, and later at Space Junky HQ.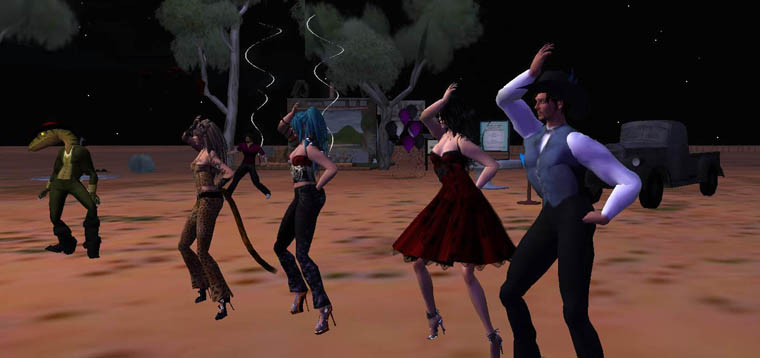 Art Auction for Charity at Australia SIm
Top Dingo was proud to be asked to host an art auction in the forecourt of the Opera House in our 'Australia' sim in Second Life.  The event was organised and run by Mariposa Upshaw, the new curator of the Opera House Gallery. Mari organised a very impressive lineup of Australian artists to donate their work to be auctioned off as a part of the Jamm for Genes event.
Jamm for Genes is an annual multi - sim event organised inworld musician OhMy Kidd to raise money and awareness of Jeans for Genes (http://www.jeansforgenes.org.au).  The Auction, following entertainment by OhMy and Jackdog Snook, was well attended by art fans from Australia and around the world. Spirited bidding saw the art raise $L90,000 towards an amazing event grand total of $L477,751 in donations to the Jeans for Genes organisation.
This was the first event organised in Australia by the new curator of our Opera House Gallery and what an awesomely great way to kick off Top Dingo's partnership with Mari. 
Australia SIm prelaunch night
What do you do when you have just finished rebuilding a sim? Have a pre- launch party thats what! On Friday we invited a select group of close friends and artists along to share the fact we have re- orpened the sim to the public. We had a photgrapher there (Nite Planer) to take snaps, a suitably festive decoration including red carpet and glasses of wine from boutique SA wineries.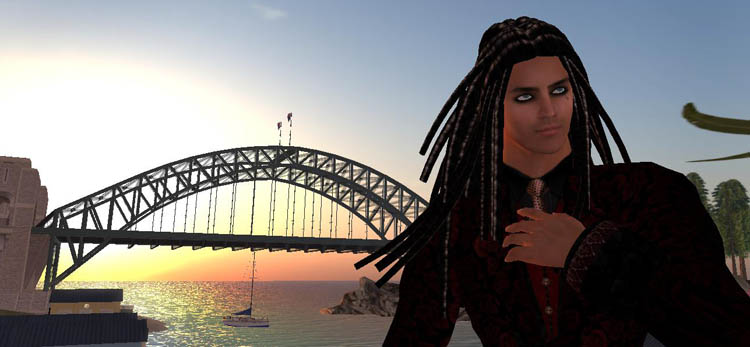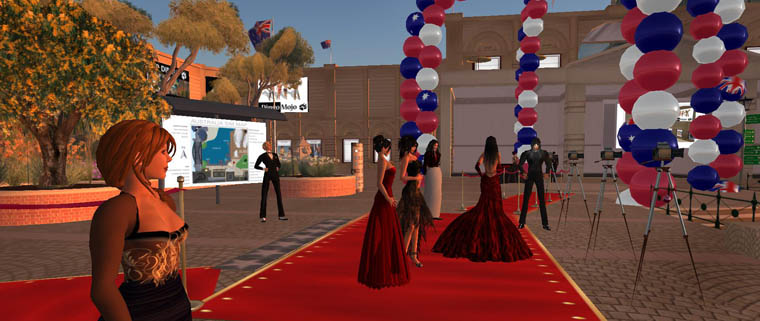 The Gallery next door was festooned with a new display from our artist guests, which had been kindly organised by Azriel Jewell with art direction from Scarletti Laval. Other artists on display inclded Serenity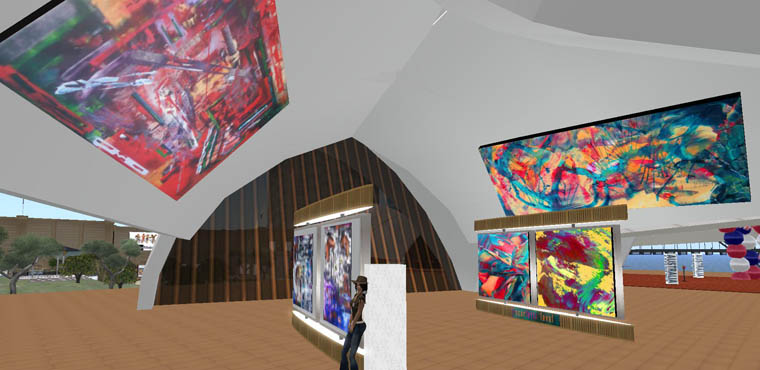 We had a speech, sang the anthem, and chatted for hours in a warm and fuzzy atmosphere. Thanks to all who came to celebrate with us.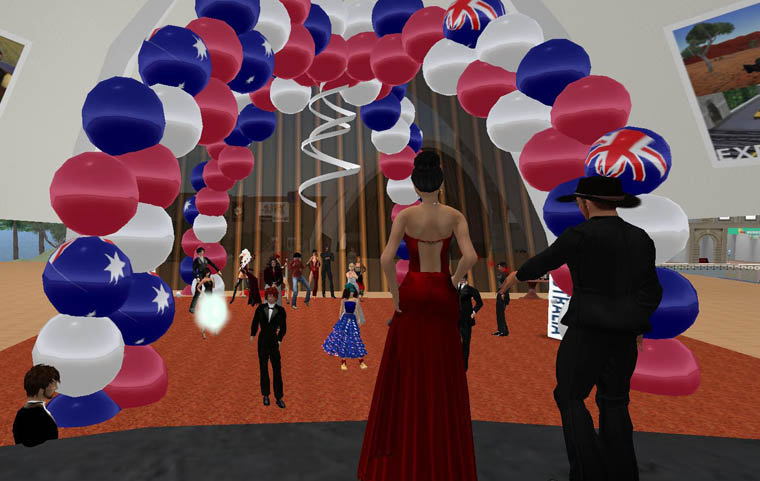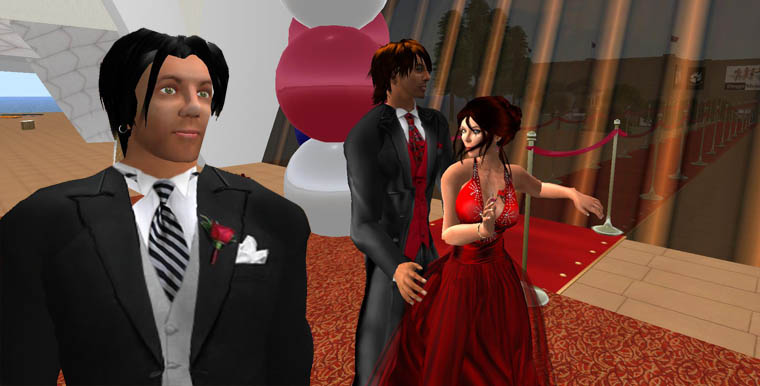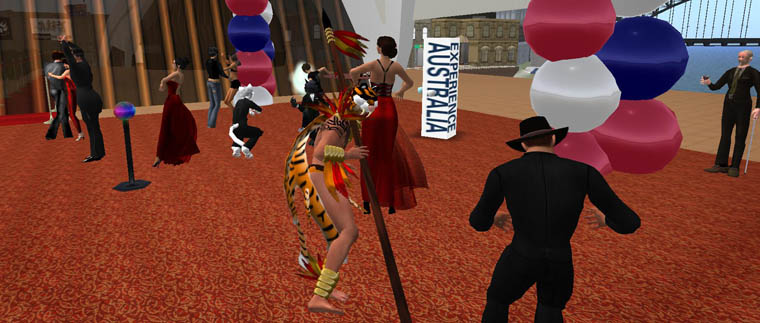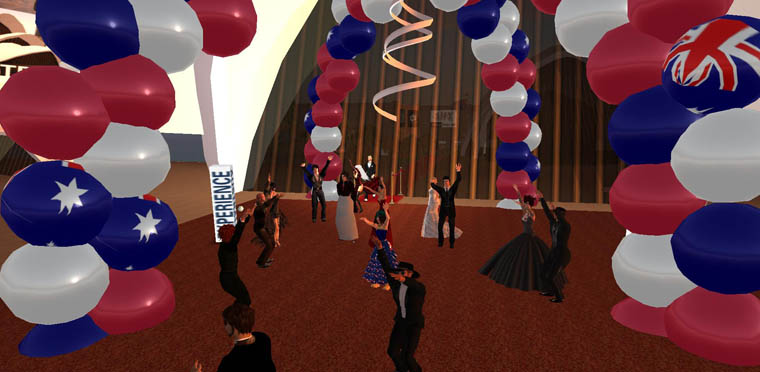 \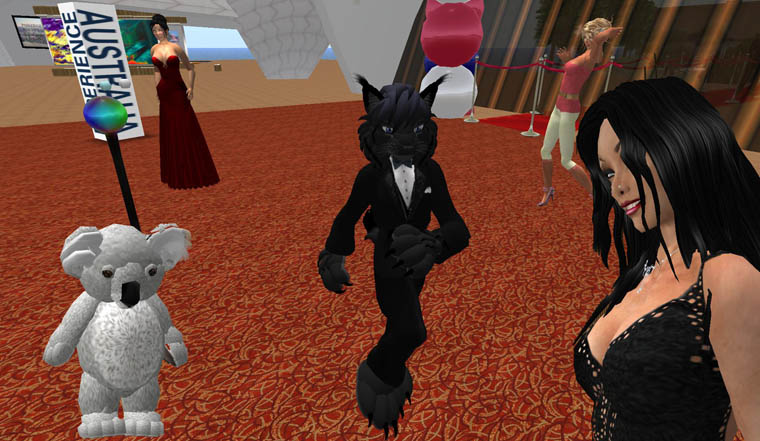 New Home for Top Dingo
We now call Australia home.

You can visit Australia Sim here:
 http://slurl.com/secondlife/Australia/161/69/28
Top Dingo recently purchased the Australia sim, and we have moved our main store location to there. We are currently in the middle of another project so it may be some time before we put out our entire range again. We are very happy to announce that we have managed to do a complete sim makeover though, so that Aussies will have a place to show their friends in SL and feel at home.
We just had the relaunch, have been crazy busy - but managed to get out a blog and some pics of the launch. Stay tuned for a LOT more info soon!
We apologise to loyal customers for having to move unexpectedly to a new sim, but we are excited about our future, and the possibility of bringing more of Australia to second life.
And what is that other project we mentioned? Well, stay tuned for the development of another Australian presence in Second Life....
Bushfire Statue
The recent Bushfire disaster has struck at the core of what it is to be australian. Mateship, courage, communities working together. At times like these, everyone does whatever they can. Our first instinct - living in other states, was to donate to  the red cross, which we did. Thinking about how others might feel at the height of the bushfire disaster in Victoria, Top Dingo put together a statue to commemorate our hero firefighters, and to help collect money for the Red Cross appeal. If you are still wondering what you can do, try donating to the red cross, clicking on the statue in world will direct you to the red cross website, every little bit helps.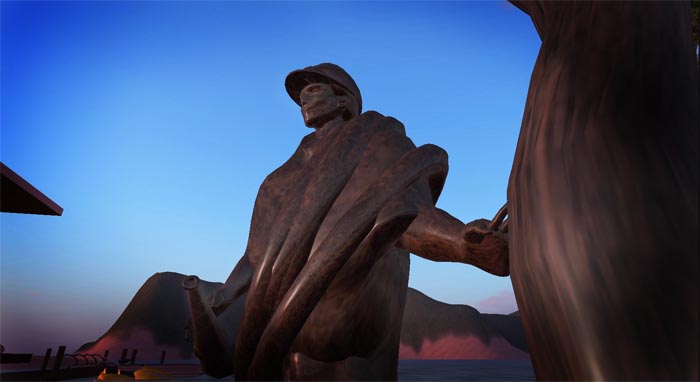 Page 2 of 7