Dingo-blog
Triskadecaphilia
We llove the friday the 13th celebrations. a full on festival of spooky slego in the cemetary, zombie shooting, various ghoulish parties and costume competitions. Niss built an awesome castle, which we flew over as dragons - made for a good photo :)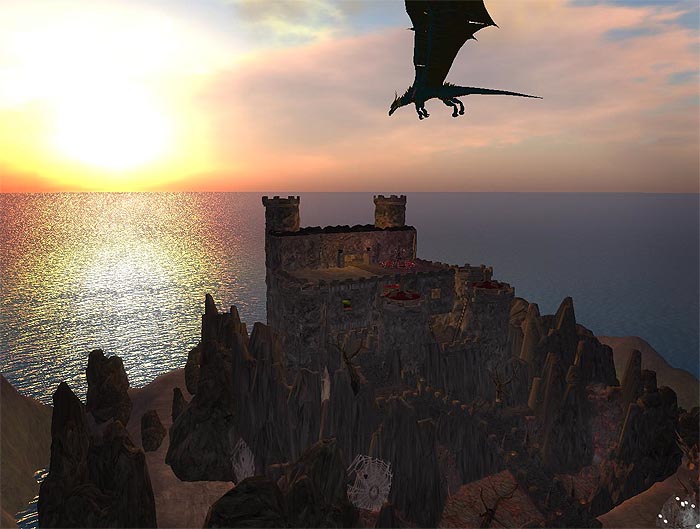 AUSTAFE conference Looks into SL
The opening of the AUSTAFE 2008 conference was celebrated with a simultaneous launch and cocktail party in Second Life and Real life. The conference, "forging dynamic futures" was kicked off at the National WIne Centre in Adelaide, and as a surprise tech twist a large video of Second life celebrations was projected. At the same time as a sound and video of the Real life event was broadcast in second life. The speeches, music, dancing and fun were a shared experience and curious guests peered into (and out of) the parallel event worlds.




Speeches by Michael and Werner were broadcast simultaneously in Second life. Michael talked about the potential of Second Life in education, as a tool for learning, for delivering content such as lectures, and for breaking down barriers of disability, race and distance.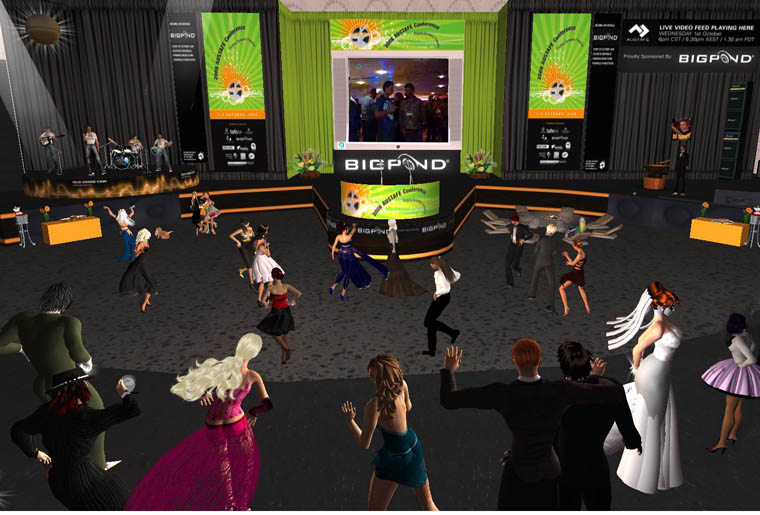 The event was a real hit on both sides of the screen
After the formalities, the guests on either side of the virtual divide kicked up their heels and mingled to the sounds of Adelaide band Old Dogs Can.
The event was popular, and a second venue was created used to cater for the larger than average crowd on the night.
This new venue is yet to be officially named, but is spread over 4 sims, allowing 4 times the number of avatars to assemble in one place. 
Laggy?
Is your Second Life experience slowing you down?  A bit jumpy and crashy?
Tateru Nino has penned a quite a good guide to reducing lag in Second Life.  I've searched for such a guide a number of times but today I have found hers!  yay :)
Find it here
The SA Writers' Centre hosts a dingo!
On the 16th of October 2008 the SA Writers Centre will be hosting one of our dingoes as a guest speaker for 'The On-Line Revolution Forum'.
Mahala Peccable (aka Amanda Hassett) will be speaking with Ian Bone regarding the internet and, in particular, Second Life, as a window into the future of communication, interaction and creativity.
So if your in South Oz an interested in how Adelaides finest writers and business experts are exploring this emerging communication contact the writers centre and secure yourself a ticket.
Where: SA Writers' Centre, 2nd Floor, 187 Rundle St, Adelaide
Cost: $55 for SA Writers' Centre members or $77 for non-members.
Contact: Tel (08) 8223 7662 or email This e-mail address is being protected from spambots, you need JavaScript enabled to view it
More Info:  http://www.sawriters.on.net/
September Build comp
This month's build comp was again a hoot, after the success of the sandcastle building comp we went with the "build a 10x10 room" theme this month. From 32 entries, here are the top few:
 1st Place Eggy Dudek
2nd Place PurpleGirl Pinklady: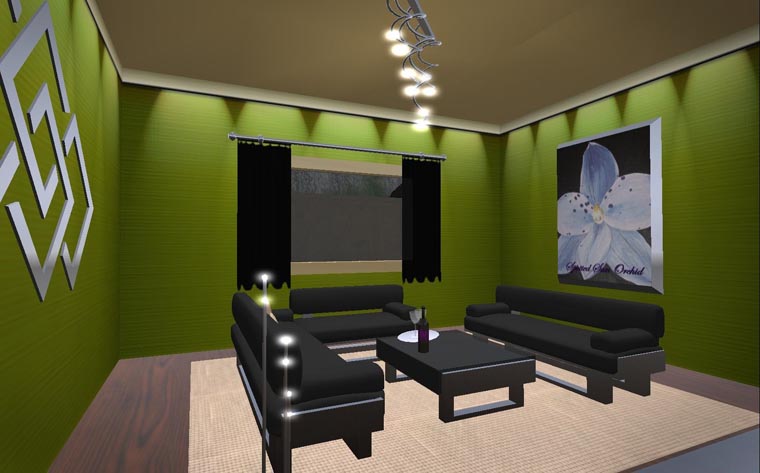 3rd place Later Landman: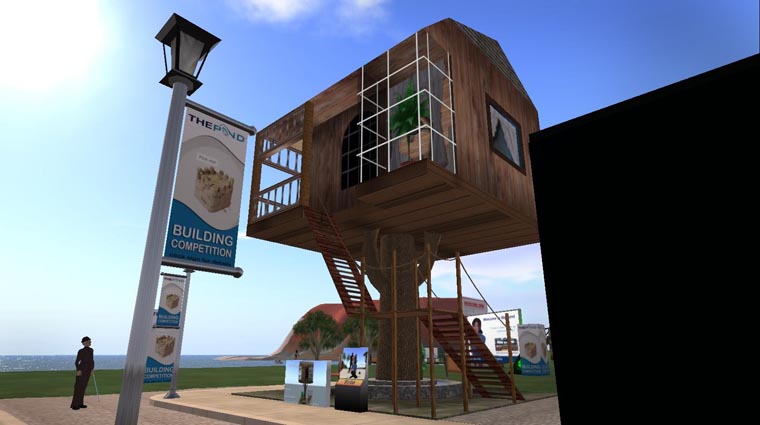 4th place Ginger Rodgers:
There were plenty of entries, many of which has unique and great ideas. The voting was really trick - well done to all who entered the standard was high and there were plenty of visitors who came to appreciate the builds!
Page 3 of 7